I once joined an Islamic group.
Islamic groups in Malaysia handled by University student.
P/S : Different groups may bring different way of how they complete a mission. I guess, they upbringing the same mission, dakwah.
For the first thought, I guess it is OK to join this kind of religious group to ease myself towards betterment like everybody else.
But, there is something wrong.
[Pergh, mesti aku kene ban lepas ni]
Credit :
theberry.com
My sis once told me to not put yourself into business if you cannot do time management properly.
"During my university life, most of my friends who join them were not being excellent in their studies. Always below than 3.00 pointer. Why? Because they do not know how to manage their time properly. The most important, which one is your

priority

? Study or Dakwah? As a student, as anak harapan of your momma and dad. huh? Look at the result. Are you making yourself a better person or just being redhooo jer? Is that a better muslim? How are you going to show the world that Islam is the way of life that makes a person's life a success but you cannot even show the success in your study because you are too striking for the dakwah?"
Alhamdulillah the works they gave me do not affect my result. But it does disturb my study. :/
Busy and very tiring. Weekdays, I travel. Weekends is the only days I can and have to rest.
Plus, I realized that I am loosing my bond with my family.
They may have time to do all the meetings during weekends, but to me, weekends is FAMILY Fun time.
Since I can't drive, then I have to burden my family members to send me to their meeting place even though just drop me near the KTM or LRT.
That is sooooooooooooooooooooo sad for me. I cannot hold into that. Since I am living with my family :]
Alhamdulillah, after I left the group, a better opportunity comes to me.
It is miracle gift from Allah S.W.T.
MasyaAllah.
I have been offered to join a training agency as a Facilitator .
From Shoutul Shabab company to FS Agency, and meet the most famous and fabulous motivater, Dato' Mohamad Fadzilah Kamsah.
It is quite tiring, but when you deal with kids or people, and you're trying to give the best that you possibly can for them some kind of advice on that particular time, it was such a relief and refreshing! haha
I like to deal with people, not papers.
You can face people only at a time, you deal with papers at many times and it is endless until you reach the deadline. Paper works and management stuff is suit for graduates not students.
Now, this kind of part time job is suitable for students.
Because it only needs one, two or three days to make a program a success.
You do not need to face paperworks that you have to finish it for a week or two.
Plus, you don't need to post on facebook ; "Takpe, ni kerja dakwah. Moga Allah merahmati! yarghhh! kuat Jah kuat! Jah boleh buat!"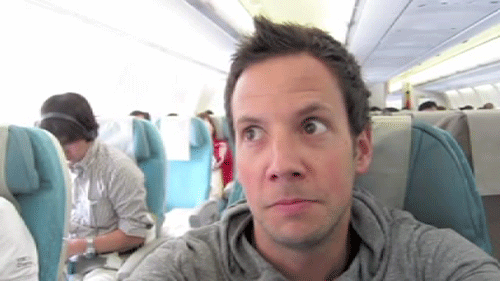 Credit :

degrassi.wikia.com
Pasal group tu, I did not ask the students to dissolve it, but if you dare you want to join it then join lah. If you think you can handle your time properly then its ok. I would prefer students who are orphan to join :] Responsibility and Commitment.

Talking about commitment is another reason why I hesitate to join the group. Some of them will make a gossip about others how a person giving a bad commitment. Why does this thing happen? Its normal. yet everyone there is a teenager. Teens. Some may gone matured enough some are not. But most are not. hehe. But in the agency, they cheer for others and always back up each other.
Thanks.
Just join any groups, but do not be too naive. Think.